Export
Business
(For Overseas Buyers)
To deliver "Made in Japan" to the world!
We handle all types of trading operations on behalf of you.
Japan's manufacturing and product development capabilities are highly regarded in other countries, and the number of consumers seeking "Made in Japan" brand power is increasing year by year. Against this backdrop, and with the rise of cross-border e-commerce services such as Amazon and Alibaba, the number of Japanese manufacturers planning to expand their business overseas and export their products, as been increasing significantly and is becoming an important sales channel that supports the future of manufacturers.
However, trade transactions are not an easy market for manufacturers with little trade experience and know-how to enter. As they require communication between countries and companies with vastly different languages and business practices, with complicated documentation and other tasks, and are fraught with various challenges and risks.
Additionally, it is not easy to find a company that meets your company's needs from the large number of manufacturers and to smoothly negotiate with them.
We take on all these challenges and risks and proposes the most suitable manufacturers based on our extensive network, trust, and track record cultivated through years of experience, thereby realizing transactions beneficial to both imports and exports.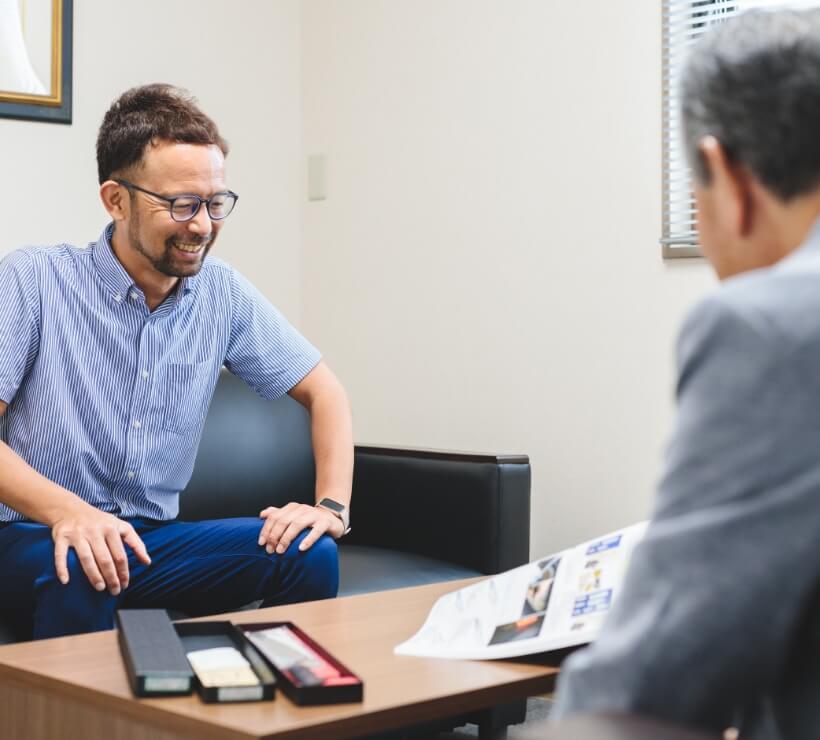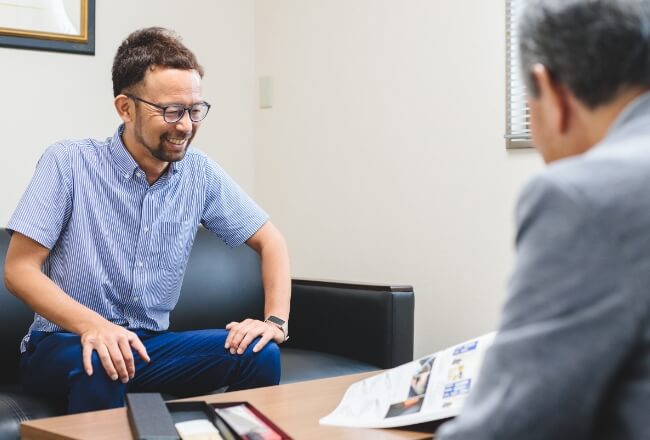 Do you have any of these issues related to your trading business?
You don't have the experience or
know-how in international trading.

You want to reduce labor and costs.

You want to ensure smooth transactions with the manufacturers.

You want to consolidate shipments from multiple manufacturers.

You want to know the latest trends
and needs.

You want someone to accompany
you to trade shows in Japan.
Three
advantages we
can offer to
overseas buyers
01
Smooth and anxiety-free trade transactions based on our extensive trade experience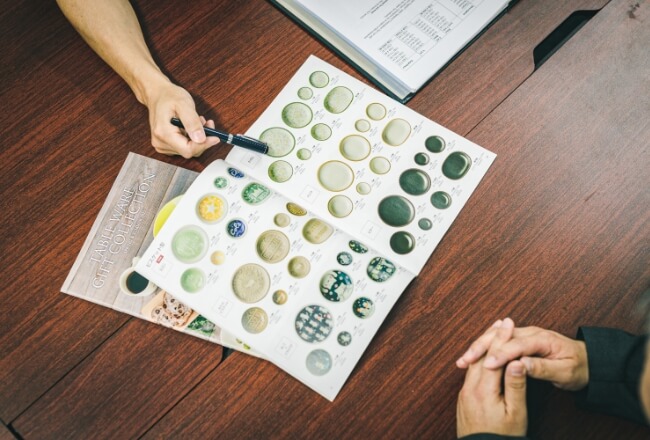 We have been engaged in the international trading business for more than 120 years since our establishment, and our extensive experience in numerous transactions with overseas buyers enables us to ensure appropriate exports based on the rules in overseas countries.
Additionally, our abundant experience in international trade enables us to undertake smooth and stress-free trade transactions by acting as an intermediary with manufacturers and handling complicated tasks on behalf of both parties.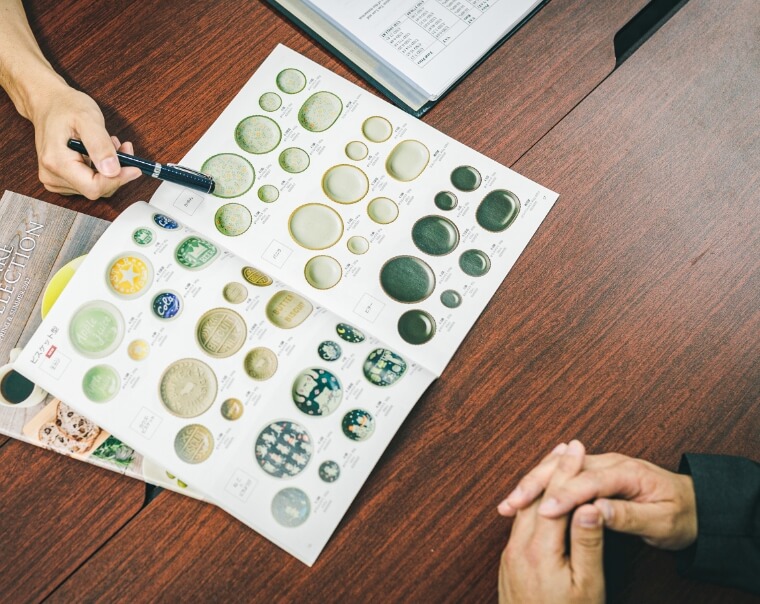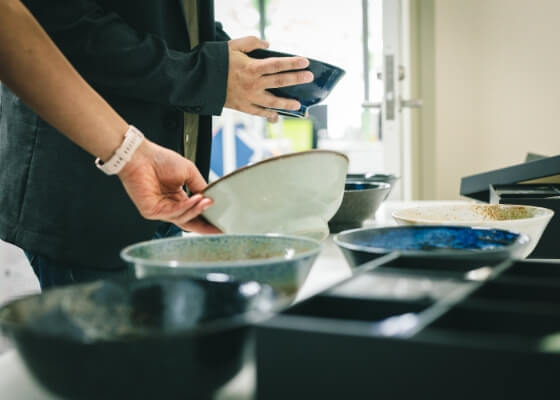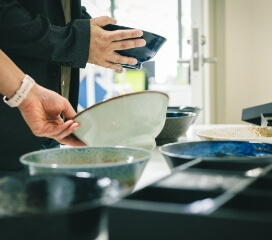 "We accompany you to Japanese manufacturers and Japanese trade shows."
"We accompany you to Japanese manufacturers and Japanese trade shows."
Our staff members will accompany you on visits to Japanese manufacturers and to exhibitions held in Japan. By directly selecting products onsite and asking questions of the manufacturer's representatives, we can conduct transactions quickly and safely.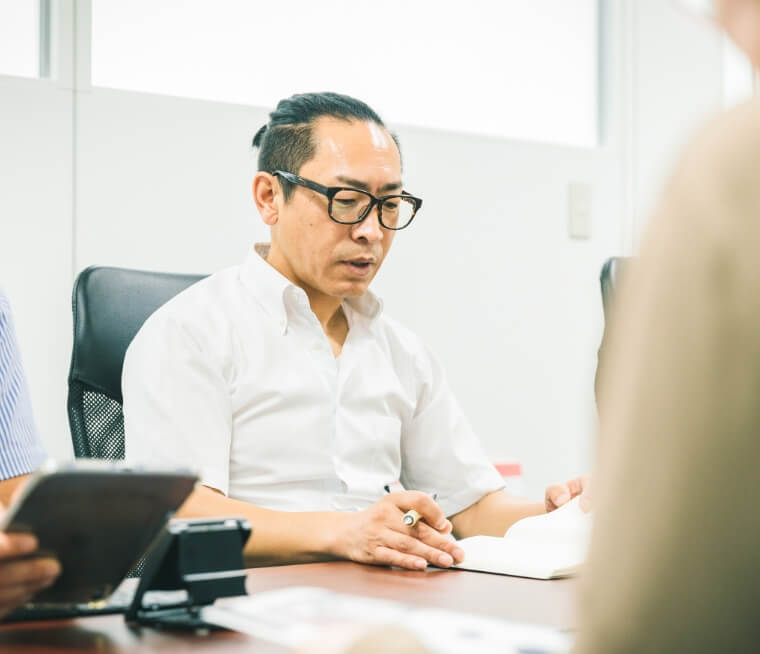 02
A team of staffs with specialized knowledge and skills to support your trading business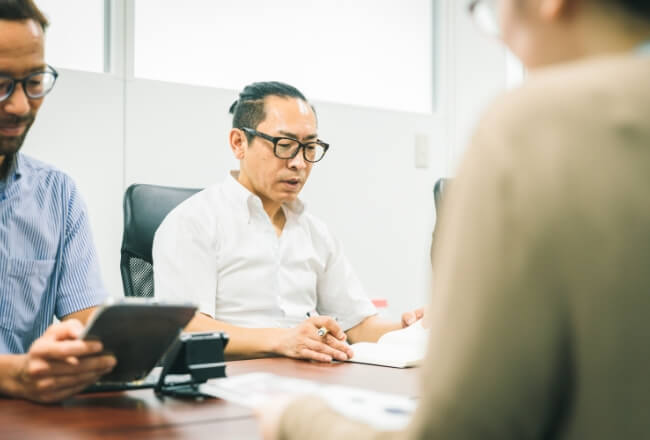 Our sales representatives, who are well versed in the Japanese and overseas markets, will provide advice and proposals based on the latest trends in Japanese products and high demand popular products overseas. Additionally, we have many sales representatives who are fluent in English, Chinese, and other languages, which enables us to conduct business smoothly through stress-free communication with buyers.
In addition to these sales representatives, we have a dedicated team of stuffs with specialized knowledge and skills, such as those in charge of administration and support, and customs clearance to provide comprehensive support for your trading business.
Staffs Involved in Export Operations
Sales
Representative
As dedicated sales representatives, we are in charge of all operations from proposing products and trade plans, to brokering business negotiations with manufacturers, to delivery of products.
Overseas Sales
Representative
Foreign staffs and members fluent in foreign languages conduct business negotiations and transactions based on the culture and business practices of other countries, which leads to the prevention of problems and risk management.
Administration
and
Support
We support the smooth progress of procedures by liaising with agencies and companies involved in import operations, such as transport agencies, delivery companies and managing processes.
Customs
Clearance
Prepare customs clearance documents, clear customs, and check products in accordance with laws and regulations to ensure safe and smooth customs clearance.
In Charge of EC
Business
For customers who wish to import or export products through cross-border EC such as Amazon and Alibaba, we provide a full range of services from product and trade plan proposals to delivery.
03
Proposing valuable products from our extensive network of Japanese manufacturers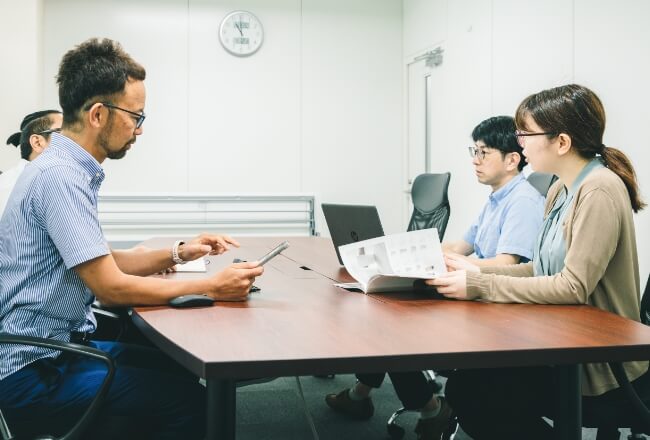 Because we have business dealings with excellent companies in various industries, we can propose products desired by our customers and the most suitable products from our rich and high-quality product lineup.
In addition, we can strengthen our clients' sales capabilities by providing high value-added products, such as products with exclusive contracts with manufacturers and our original products developed jointly with Japanese manufacturers.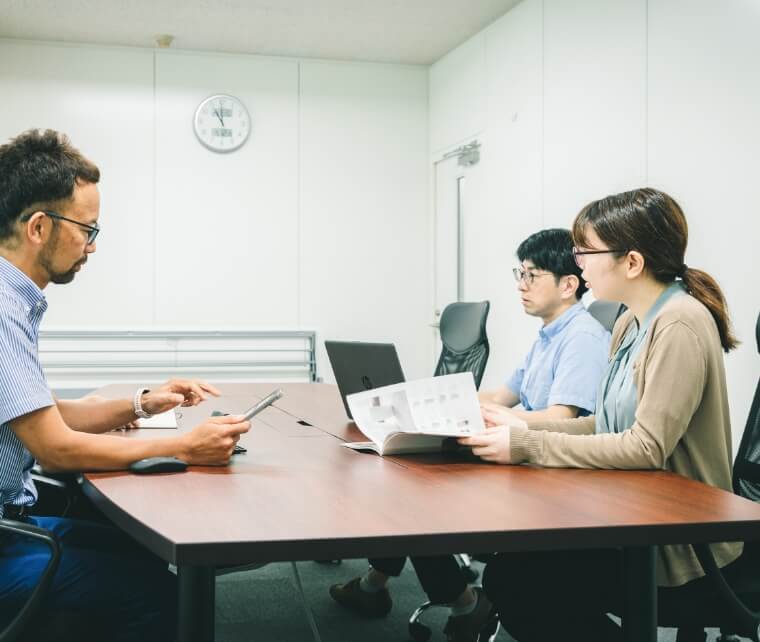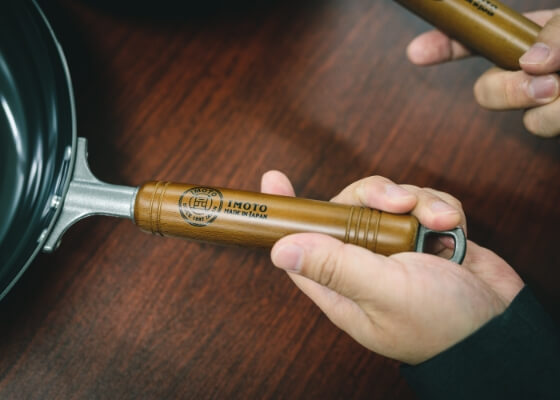 "We can produce your original products."
"We can produce your original products."
In addition to handling ready-made products, we can also create original products for our customers. We can not only create names and pictures on ready-made products, but also work with highly reliable Japanese manufacturers to realize customers' detailed requests, such as product development from the planning stage.
Japanese domestic manufacturers who wish to export their products overseas can
also consult with us.
We also provide consultations for Japanese domestic manufacturers who are considering exporting their products overseas. We provide full support for export business, including deep understanding of manufacturers and products, planning for export, transaction support, and proposals when we receive inquiries from overseas buyers.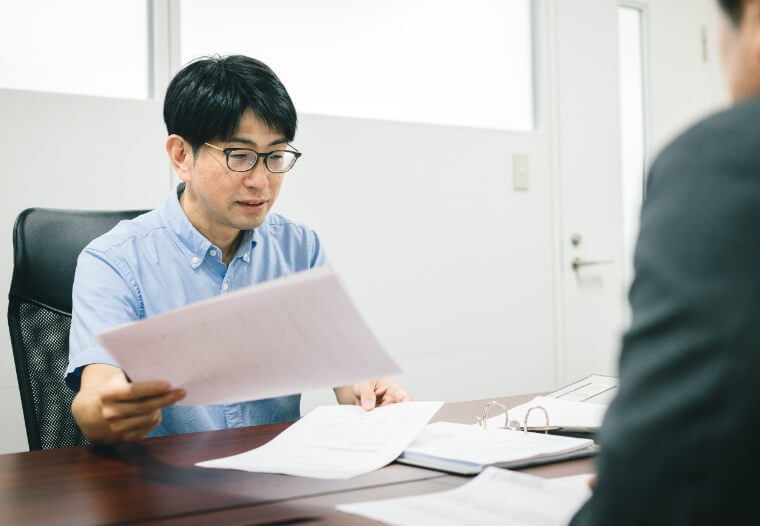 Protecting our clients from export-related risks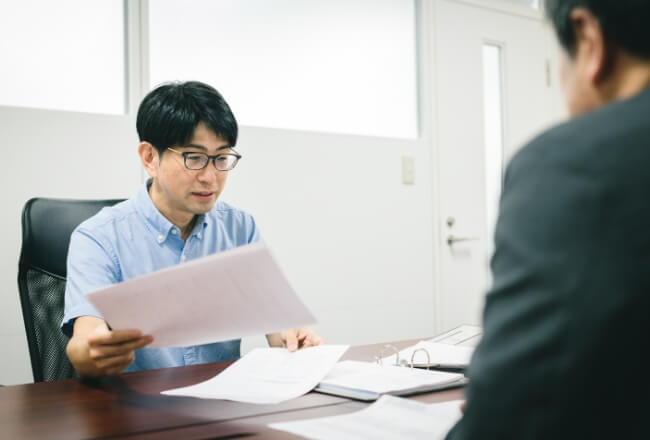 We take care of communication with trading partners who speak different languages and have different business practices, ensuring smooth transactions with countries around the world.
We also manage various risks related to payment collection and transportation.
Taking over complicated administrative procedures
Exporting requires complicated administrative procedures such as documentation and transportation arrangements, which we will do for you. This reduces labor costs and ensures smooth and stress-free transactions.
Documents (example)
I/V: Invoice
P/L: Packing List
S/I: Shipping Instruction
C/O: Certificate of Origin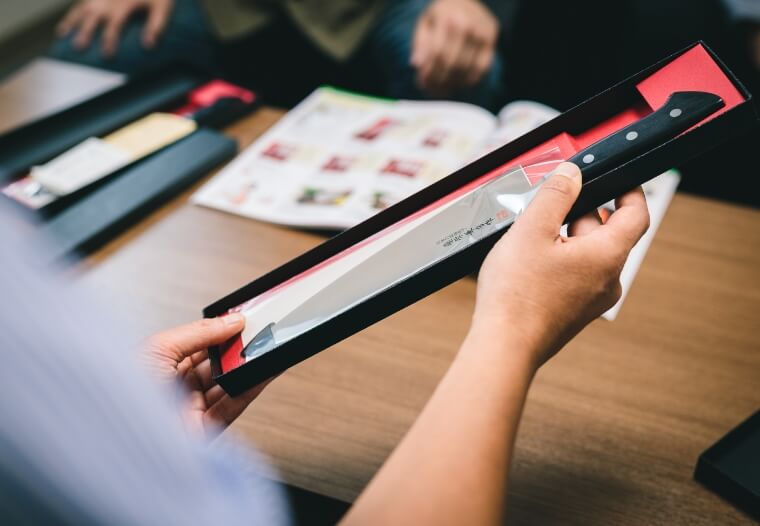 Promoting the products with our network and brand power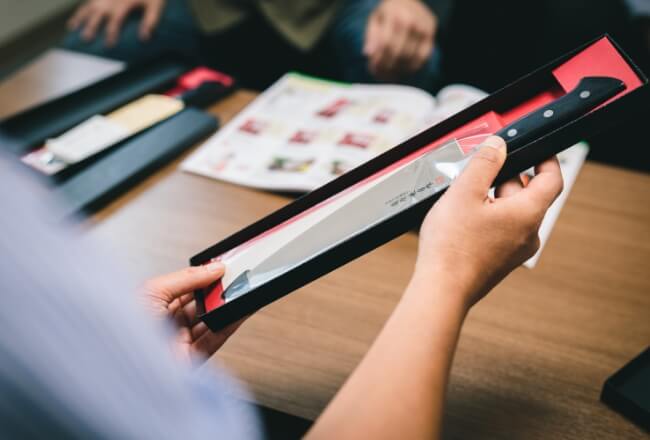 Our extensive network and trust built up over 120 years in business enable us to do business with overseas buyers as our brand. Additionally, our staff members, who are fluent in foreign languages and have a thorough knowledge of overseas markets, act as sales representatives to promote our products.