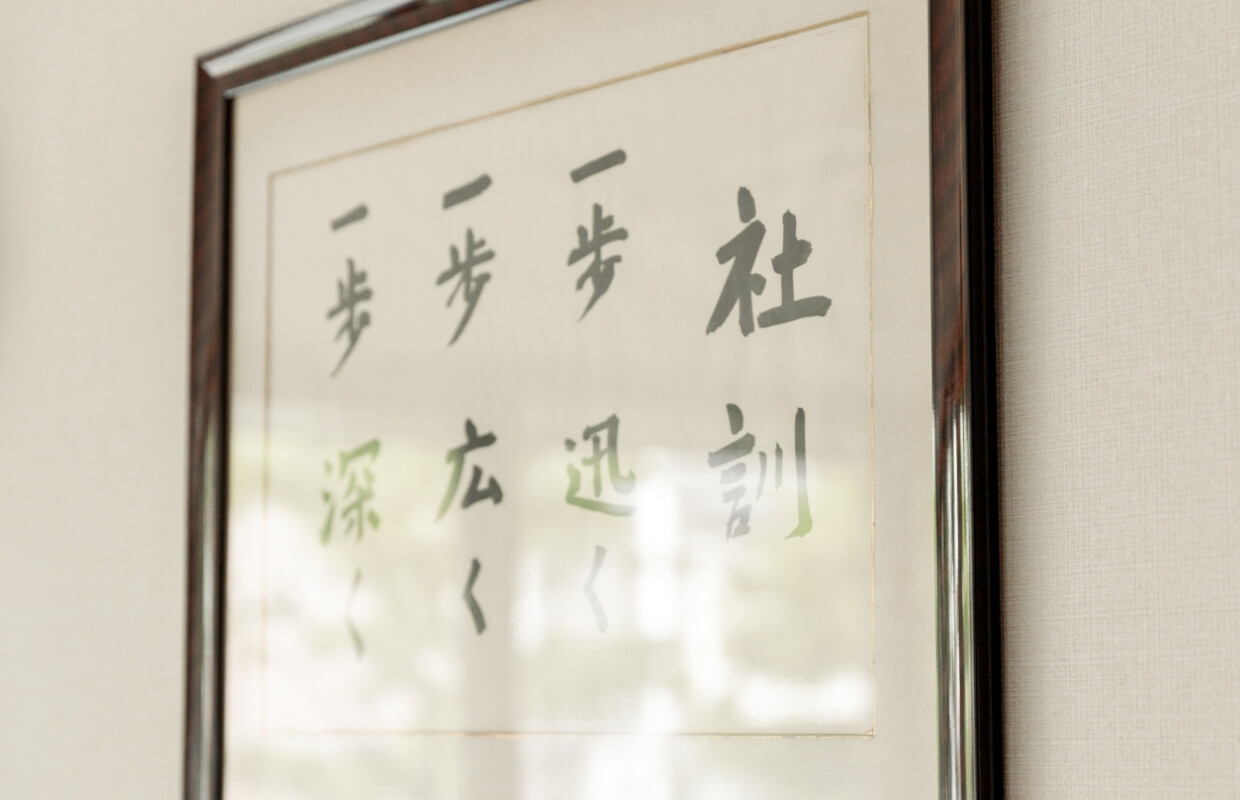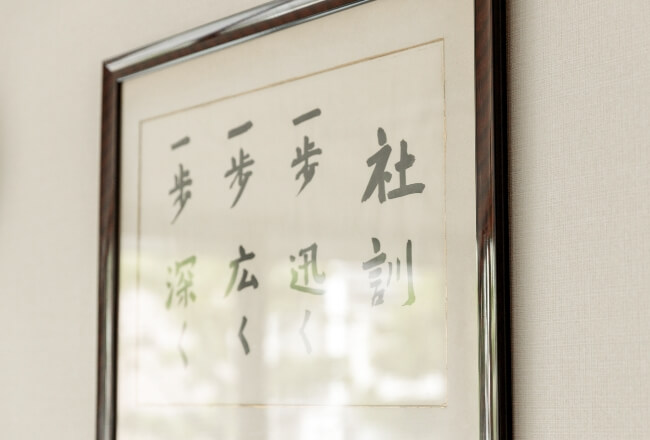 Management Philosophy
Enriching the lives of people around the world through international trade.
Since ancient times, we humans have enriched our lives by introducing new cultures through trade.
In an age when information can be easily obtained by anyone using a smartphone or computer, we believe that information obtained through trust among people is valuable.
Based on our more than 120 years of history and the solid trust and network we have built with our numerous business partners, Imoto Sangyo Ltd. provides only truly good products and good trade services. And, with dreams and aspirations, we will contribute to the joy and affluent lifestyles of people around the world.
Company Motto
Step Quicker, See
Wider, Think Deeper
In order for our customers to choose Imoto Sangyo among many other companies, we always aim to be one step ahead, to respond quickly, to make decisions from a wide perspective, and to think deeply before taking action. This idea of "one more step of effort" is the driving force behind Imoto Sangyo, which has been in business for over 120 years.
All of our employees carry on the company motto and the ideas handed down from our company's founding, are committed to realizing our management philosophy.
Company
Information
Company Name
Imoto Sangyo Ltd.
Address

2-4-68 Heian, Kita-ku, Nagoya, Aichi 462-0819 Japan
International Phone:
+81-52-914-5551

Founded
August 1897
Established
December 1967
Capital
70 million yen
Representative
Akimasa Imoto, President
Number of
Executives and
Employees
17 (as of October 1, 2022)
Business
Description

Export business
Import business
E-commerce business
Original product planning and development business
Other related businesses
Affiliated Company
Company Name
Imoto Sougyo Ltd.
Address

2-4-68 Heian, Kita-ku, Nagoya, Aichi
462-0819 Japan
International Phone:
+81-52-991-1116

Established
December 1935
Capital
10 million yen
Representative
Akimasa Imoto, President
Number of
Executives and
Employees
4 (as of October 1, 2022)
Business
Description

Property management business
Other related businesses
Company Name
N&I ASIA PTE LTD.
Address

40 JALAN PEMIMPIN #04-11 TAT ANN BLDG SINGAPORE 577185
Phone Number: +65-6299-1116

Established
May 1993
Capital
500,000 SGD
Representative
Akimasa Imoto, President
Number of
Executive and
Employees
40 (as of October 1, 2022)
Business
Description

Retail and sales business
Trading business
Other related businesses