Ceramic Tableware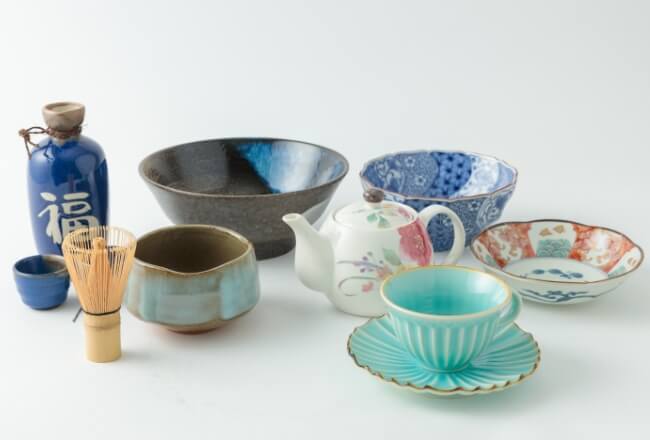 We carry a large number of Japanese tableware, including traditional Japanese ceramics such as Mino ware (
美濃焼
), Tokoname ware (
常滑焼
), Arita ware (
有田焼
), and Kutani ware (
九谷焼
), as well as advanced ceramics that combine design and functionality.
Example
Plates
Bowls
Cups
Mugs
Teapots
Ramen bowls
Sake cups
Matcha bowls
Tea utensils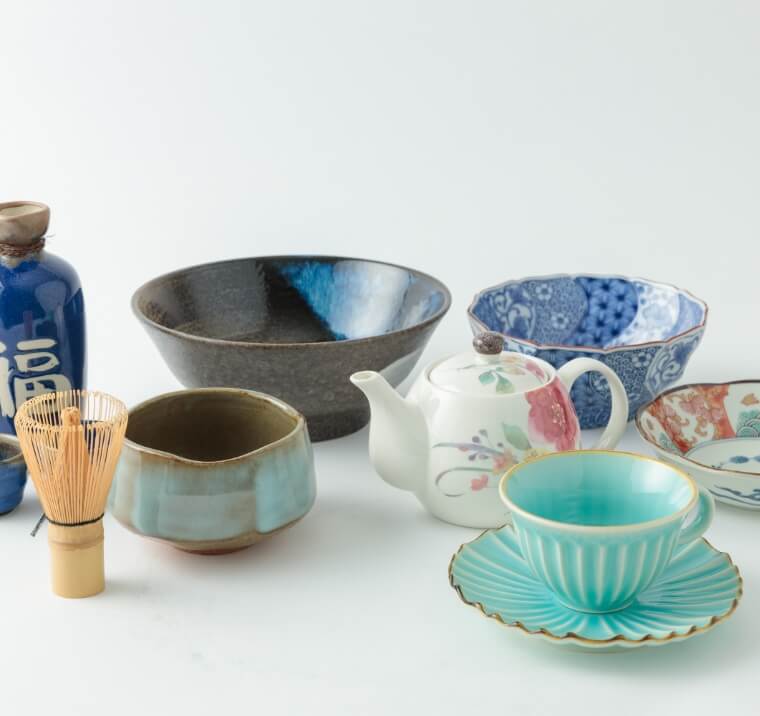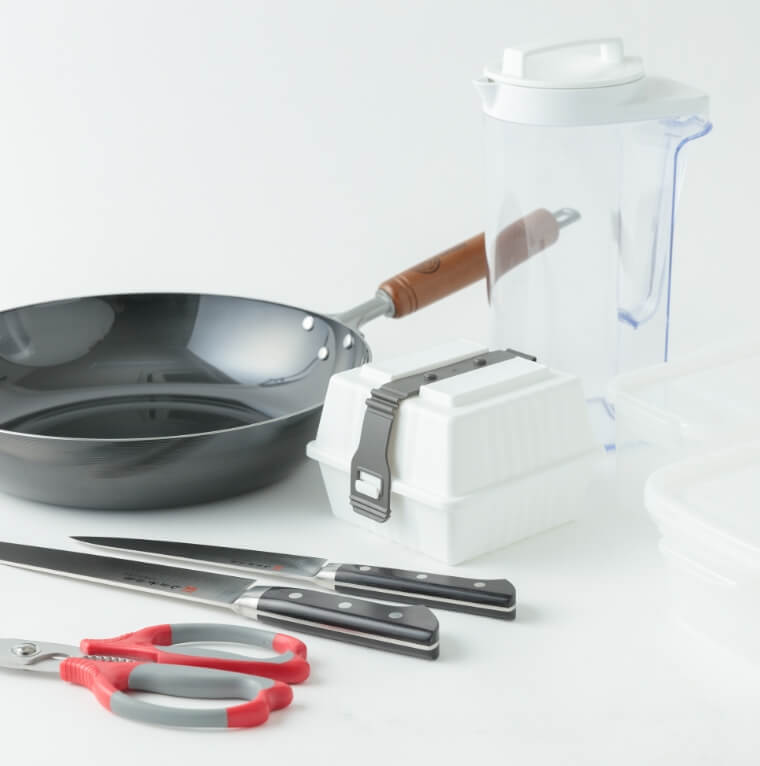 Kitchenware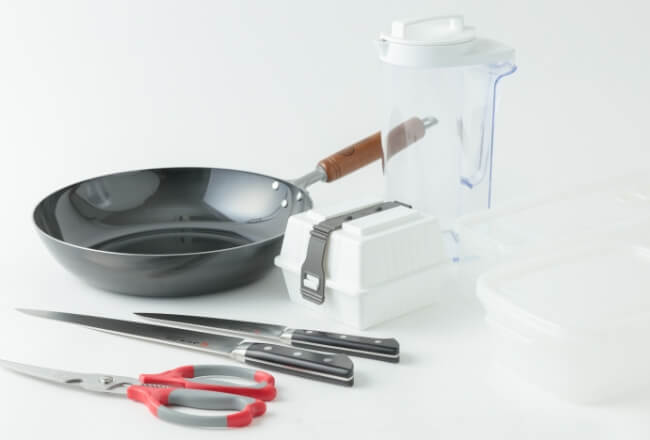 We deal in many Japanese kitchenware such as kitchen knives from Seki City, Gifu Prefecture, and kitchen tools from Tsubame-Sanjo, Niigata Prefecture, which boast excellent sharpness and usability, as well as high-quality and practical cooking utensils and storage containers.
Example
Pots
Pans
Knives
Ladles
Kitchen scissors
Peelers
Kitchen tools
Storage containers
Plastic boxes
Tableware and kitchenware for commercial use
We deal in a wide variety of tableware and kitchenware not only for home use but also for commercial use. Japanese tableware and kitchenware for professional use are loved by the food and beverage industry all over the world because of their functionality and cost-effectiveness.
Other
Tableware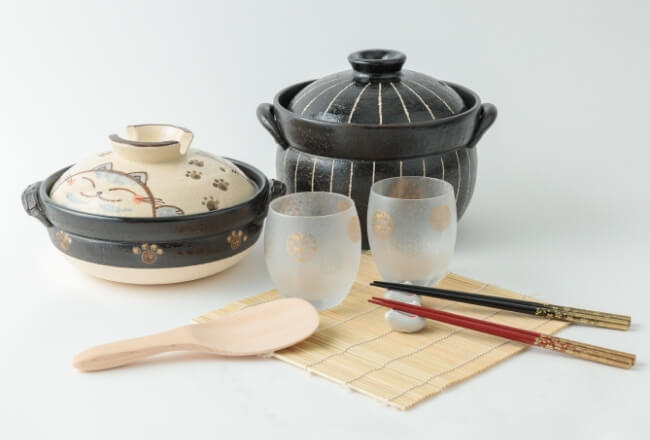 We carry a wide variety of tableware such as glass and wooden tableware, earthenware pots, chopsticks and cutlery.
Example
Earthen pots
Chopsticks
Cutlery
Wine glass
Glass plates
Glass bottles
Wooden bowls
Chopping boards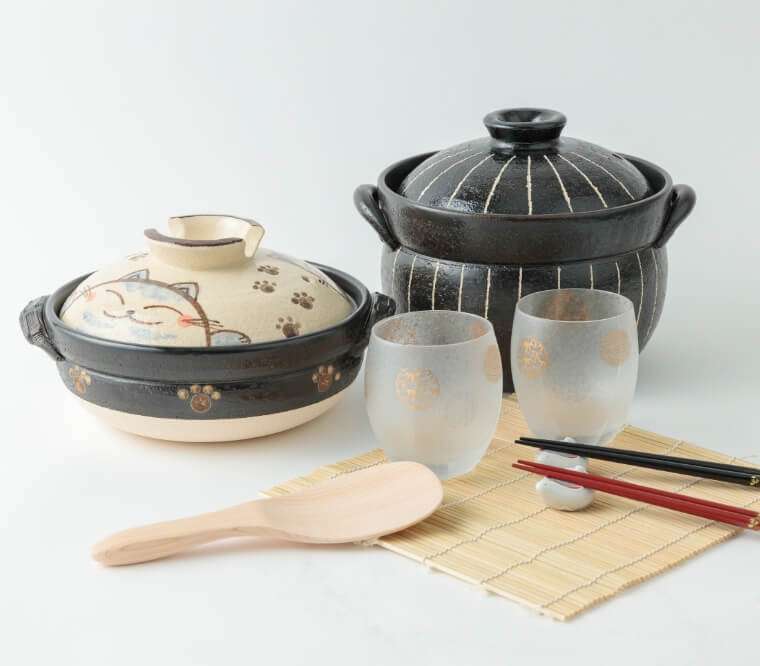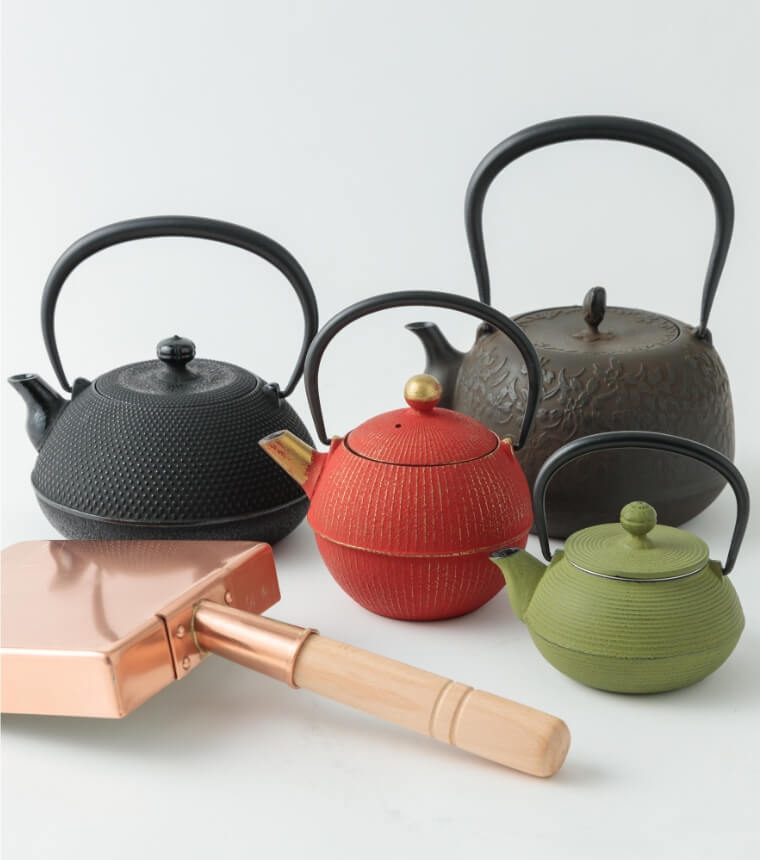 Ironware &
Copperware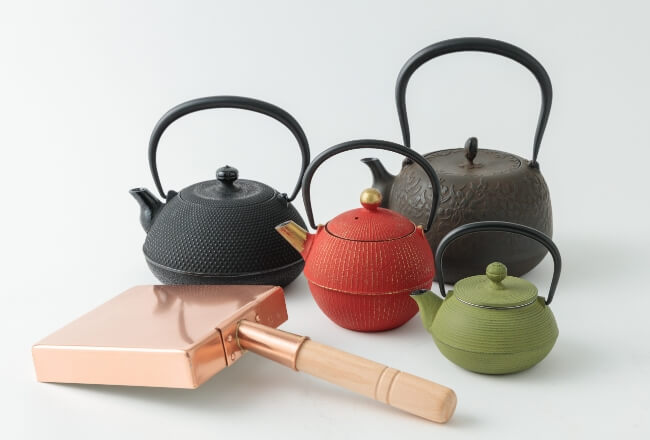 We also deal in Japanese ironware and copperware made in Japan, such as Nambu ironware (
南部鉄器
) and Takaoka copperware (
高岡銅器
). They are carefully crafted one by one by artisans using traditional manufacturing methods and are characterized by their durability and beautiful finish.
Example
Iron teapots
Iron kettles
Copper pans
Copper kettles
Incense burners
Trivets
Lacquerware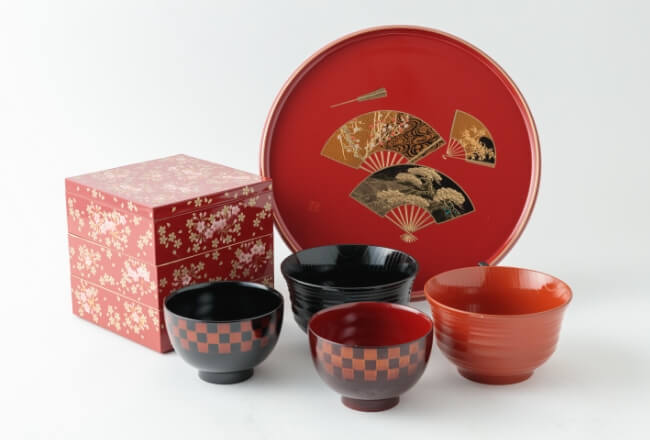 We carry a wide variety of lacquerware featuring beautiful patterns and a warm touch, such as traditional Japanese Yamanaka lacquerware (山中漆器) and Kishu lacquerware (
紀州漆器
).
Example
Soup bowls
Teacups
Trays
Lunchboxes
Stacked boxes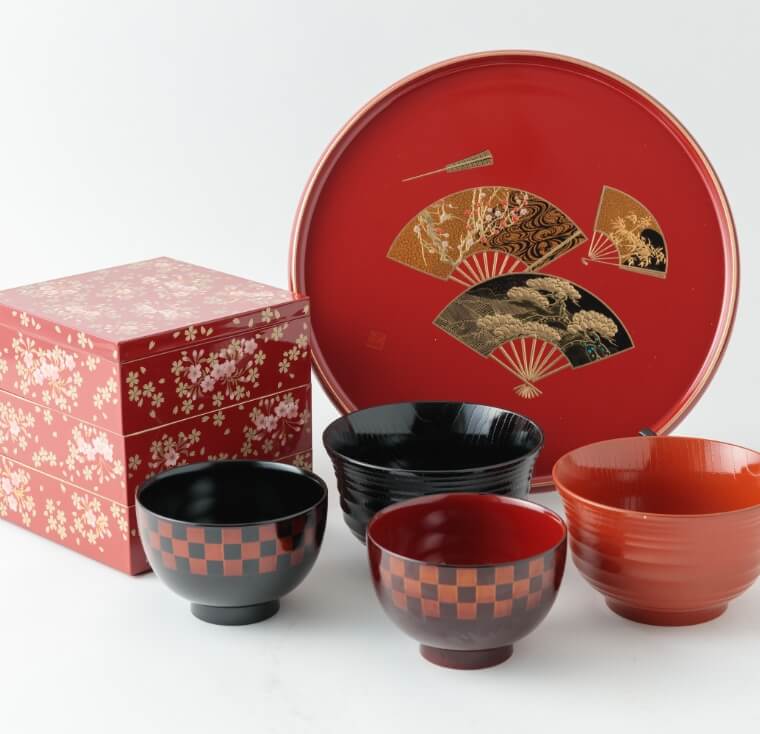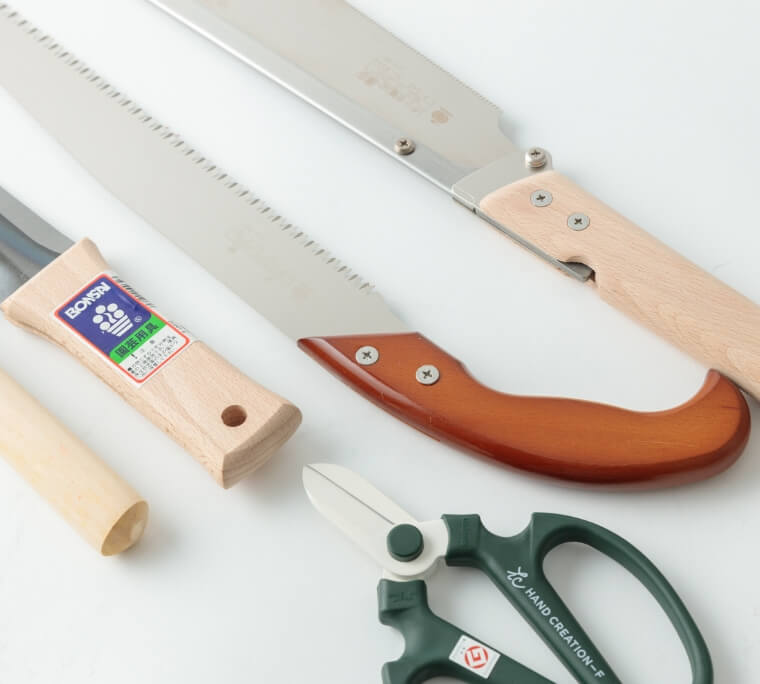 Farm Tool &
Hand Tool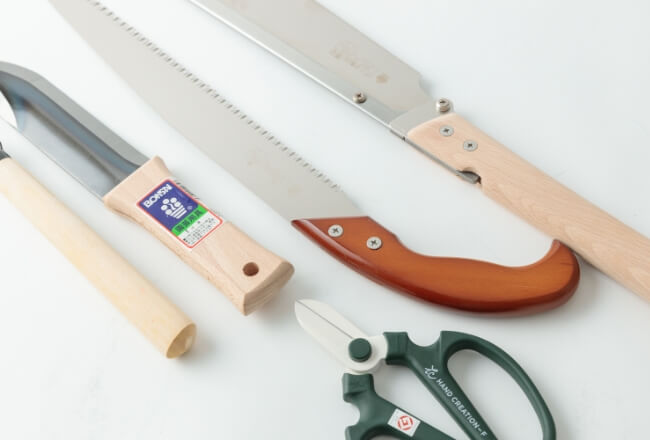 We also deal a wide variety of functional and durable farming tools and hand tools made in Japan, such as sickles, pruning shears, saws, pliers, etc.
Example
Sickles
Hand weeders
Pruning shears
Hori-hori
Saws
Pliers
Hand planes
Sundries & Others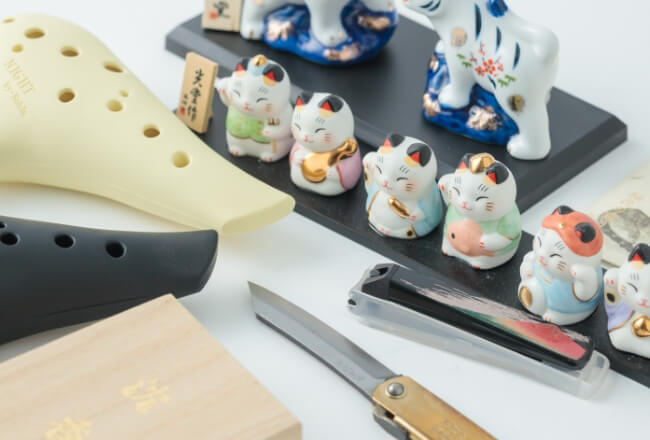 We deal in many high quality and functional products such as sundries, interior goods, stationery, musical instruments, baby products, etc.
Example
Pocket knives
Nail clippers
Face masks
Incense
Flower vases
Maneki-neko ornaments
Musical instruments
Baby products
Toys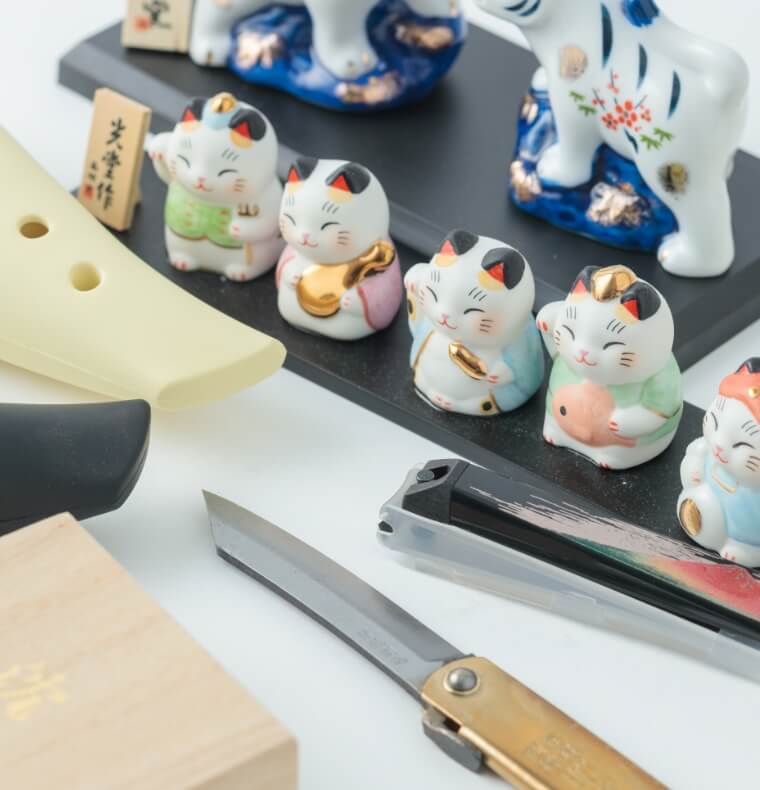 Planning and
sales of your
original
products
Your Original
In addition to imprinting names and pictures on ready-made products, we can also produce original products for our customers from the planning stage. We provide value-added products by working closely with highly reliable Japanese manufacturers.
Example
Anniversary gift for an overseas department store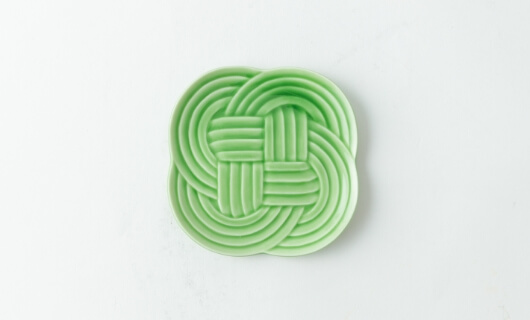 As a commemorative gift for the anniversary of an overseas department store, we produced an original green plate that was inspired by the green roof that was the symbol of the department store.
It was difficult to select the color, so we produced many samples and held planning meetings to determine a color that would satisfy the customer.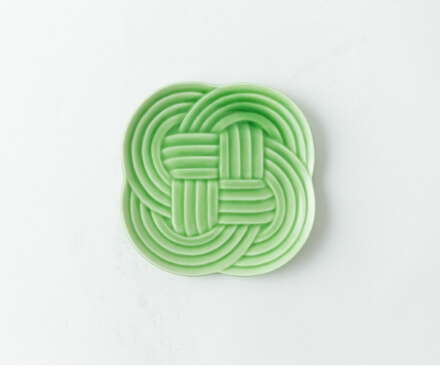 Imoto's Original
We develop and sell our original products such as earthenware pots and frying pans. We can provide flexible and cost-effective products that cannot be realized with manufacturer's catalog products because we are well versed in the needs of overseas consumers and buyers.
Example
Earthen pots with Imoto's original patterns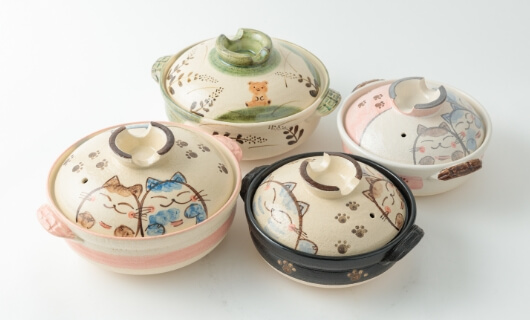 Our original earthenware pots are characterized by quicker delivery and more flexible patterns compared to the earthenware pots handled by manufacturers.
We also can propose a pattern theme based on the customer's request and produce samples until the customer is satisfied with the design.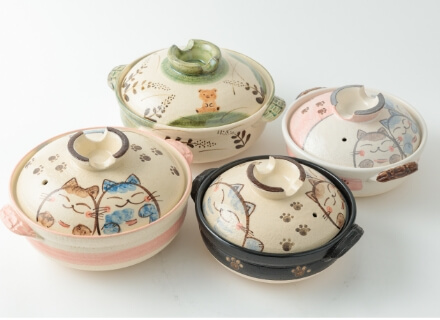 Examples of manufacturers and brands we deal with
ASAHI (IRON WARE)
ASAHI CO., LTD. (COPPER WARE)
ASVEL Co.,Ltd.
ARAX CO.,LTD.
AWASAKA inc.
ISHIZUKA GLASS Co.,Ltd
Inomata Kagaku CO.,LTD.
IWACHU CO.,LTD.
Eishi Touen Ltd.
ECHO KINZOKU CO.,LTD.
OTSUKA Musical Instrument MFG.Co.,Ltd.
ODA POTTERY CO.,LTD
AUX CO.,Ltd
KOUSAIDO
Gyokucho Sangyou Co.,ltd
KOYO TOKI Co.,Ltd
SAKAGEN CO.,LTD.
Sajitouki Co., Ltd.
SHIMOMURA KIHAN CO.,LTD.
Suehiro Corporation
SUZUKI Co.,Ltd.
SEISHO Co.,Ltd.
SEIWA corporation
CERAMIC AI CO.,LTD.
DAITOA. YOGYO. CO.,LTD
TAJIMA GLASS
TANABE CO.,LTD
Tamahashi co.,Ltd
NIKKEN CUTLERY CO.,LTD
PERAL METAL CO.,LTD.
HISHIKA KATO Japan
Fuji Porcelain Enamel Co.,Ltd.
bloom co.,ltd.
Maruko Nakashima Co.,ltd.
MARURI TAMAKI RIKIZO SHOTEN Co.,LTD.
Mikisyo Hamono Honpo Co.,Ltd
MIYAMOTO INDUSTRY CO.,LTD.
Yamaguchi Pottery Studio
YAMACOH CO.,LTD.
YOSHIKAWA CORPORATION
YOSHIDA HAMONO CO.,LTD
Like-it Inc.
WARAI MURA
AITO co.,ltd.
ISHIMARU TOGEI Co.,Ltd
Inoseihou Co.,ltd.
OKUGAWA TOUKI
Corporation.
ONOE CO.,LTD.
Kano Corporation
KITAICHI SHIKKITEN
Co.,LTD.
SANTO & CO.,LTD.
SENGA SENTO
TOMINAGA TOEN
CHUGAI TOEN CO.,LTD.
NIKKO COMPANY
Hanagen Co.,Ltd.
MARUI SEITO
MARUTA TOUKI
YAMAKI IKAI CO.,LTD
YAMATA SEIHOU Co.,Ltd
Yamawa Kato Ltd.
RIKIO co., Ltd.
Y-YACHT Co.,Ltd.